What People Are Saying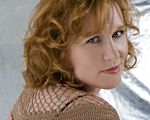 "Ali & Craig, you are doing such great work. Wow, how we entrepreneurs need to be able to talk like this! Thank you for providing the opportunity.
Kim Brown Cain |  Artist, Author, Intuitive | www.KimberlyCain.com

 "Ali – You inspire me… Thank you for showing up as you do and showcasing the work, the logistics, and the heart that is involved in building successful business and above all relationships.
– Erika Watson | Loved.Seen.Heard | www.LovedSeenHeard.com

"I just re-listened to the March coaching call.  You are truly amazing.  You took what was a pretty straight-forward and simple question and read between the lines.  In a really big way.  You got to the heart of an issue—a pattern—that I wasn't even really consciously aware of!  Tough love, but exactly what I needed to hear—and what I need to continue to hear.  Thanks Alexis!!!"
– Colleen Davis | Crescio | http://crescio.com

"Alexis I just wanted to let you know how unbelievably inspiring you are to me and how your raw authenticity has helped me to burst through some major walls that I have not been able to break down.  You are an amazing human being with a strong and commendable spirit.  Many blessings on you."
– Amanda Burke
Sign Up for Weekly Email Updates
Show reminders with content preview
Apply for live, on-air coaching with Ali
Or apply to showcase your work with Ali
Weekly Show summaries in your inbox
Access to preview Show video library
Other juicy nuggets you can only get here!!
Watch More Videos...